Our People
RGI TEAM

Leadership
Consultants
Kimberly Smith
Marisa Elliott
Eric Stec
The foundation of expertise and creative innovation at The Rybar Group begins with our people. Multidisciplinary in composition, they collectively hold over 150 years of hands-on management in the healthcare financial, revenue cycle, compliance, provider and payor experience.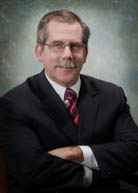 RONALD K. RYBAR, FHFMA, CMPA
As the Founder and President of The Rybar Group, Ron offers over thirty-five (35) years of experience in healthcare financial management to our clients. Ron began his career working in the Finance department of various Michigan hospitals, before becoming a consultant with a national public accounting firm, focusing on healthcare clients. He formed The Rybar Group in 1989 with the mission to provide quality service to healthcare management, while assisting them in maintaining financial viability through compliant, efficient business operations. He has spent the past twenty-six (26) years leading The Rybar Group in becoming a nationally recognized premier healthcare consulting firm.
Over the years, Ron has worked with providers nationwide on engagements related to financial performance, payment optimization, data integrity and compliance with federal and third-party payor regulations. Ron's successes include:
Successfully negotiated with Medicare and Blue Cross Blue Shield on payment and appeal issues.

Recognized successful outcomes on numerous PRRB hearings,

Completed numerous successful Medicare appeals and Sole Community and Medicare Dependent Hospital Volume Decrease Payment Adjustment exception requests

Negotiated PPO and managed care arrangements on behalf of hospitals

Directed several revenue integrity studies

Negotiated in joint-venture situations

Provided litigation support for a variety of providers and provided testimony in Federal District Court as an expert witness. 
Additional achievements and activities include numerous Interim Chief Financial Officer engagements, cost report preparation, reimbursement and revenue estimating studies for hospitals, home health agencies, hospices and SNFs, and the completion of numerous strategic pricing analyses and feasibility studies for health-related facilities. He has assisted in corporate reorganization, establishment and set-up of new corporate entities, and provided financial training for corporate board members.
In addition to his activities, Ron is an active member of the Great Lakes Chapter of Healthcare Financial Management Association (HFMA). He has held numerous positions within the association, including Chapter President, served in National HFMA positions including Chapter Liaison Representative and on the National Advisory Committee (NAC), and presented at the ANI conference. Ron also served on the Small and Rural Hospital Council for the Michigan Health and Hospital Association. Currently, Ron serves on the Audit Committee of a Not-for-Profit hospital, which is part of a national corporation and on the Finance Committee of a mid-sized HMO.
Ron received his Masters in Business Administration from the University of Detroit, and a Bachelor of Arts degree in Economics and Political Science from Kalamazoo College.
For over thirty years, Claudine has been working in various aspects of the healthcare industry, focusing on internal business relations and on providing exceptional client relations. She has worked in a variety of positions within the hospital, clinical office and pharmaceutical distribution settings. As The Rybar Group's Director of Client Relations and Business Development, Claudine's primary role is to work as the business liaison of the organization, focusing on the success, satisfaction and growth of our clients.
Over the years, Claudine has lead a number of organizations through restructure and change, developing strategies to ensure stability while creating a new framework and plan for growth. She has proven experience in directing business efforts, working to align resources and services to meet the needs of organizations.
Prior to joining The Rybar Group, Claudine accumulated a broad range of expertise in a variety of corporate areas. This expertise includes:
Business Operations and Management
Vendor Relations
Project Management
Strategic Relations
Customer Satisfaction
Sales and Marketing
Training and Development
Product Development and Launch
Recruitment and Retention
Contract Analysis, Negotiations and Performance
Purchasing
Administration
Accounting
Strategic Planning
Business Strategies Development
Claudine graduated with a Bachelor of Arts degree in Communications from Michigan State University, with a minor in Animal Science and Pre-Veterinary Medicine.
MICHAEL J. FELCZAK, JR, MSA
As Director of Provider Payment Analytics, Michael offers our clients expertise in a variety of healthcare provider payment and reimbursement service areas. From his work in senior financial leadership roles with numerous large health systems and at a National Cancer Institute, Michael has an extensive knowledge of the accounting, budgeting, reimbursement and revenue cycle functions. In addition, his public accounting experience gives him a strong knowledge of accounting related issues which face the Healthcare industry today.
Over the years, Michael has developed an in-depth knowledge of Medicare and Medicaid cost reporting and the significant impacts of these documents on the financial success of the organization. This knowledge includes the areas of Audit Validation, Balance Sheet Third Party Reviews, Contractual Modeling, Disproportionate Share (DSH), Medical Education, Bad Debt reimbursement, Wage Index Analysis, 340B Eligibility and Practice Valuations. His accomplishments include:
Preparation and review of detailed accrual including A/R valuation, balance sheet settlement estimates, interim payment estimates, analysis of cash clearing accounts, contractual models, and financial statements.
Analysis of third-party regulations and policies, including an understanding of their reporting requirements and their impact of the finances of a hospital.
Budgeting net patient service revenue of complex entities for a Provider with $385M annual net patient service revenues.
Identified a rate opportunity for a National Cancer Institute on a high volume payor, resulting in successful contract negotiations and in increased reimbursement of $2.5M annually.
Successfully identified and resolved a reimbursement issue for an Acute-Care hospital that lead to the avoidance of $2.4M aggregate payment recoveries for prior year settlements.
Discovered underpayments based on a contract deviation for a group of behavioral health clinics that resulted in annual payment increases of $65k and in increased payments to the therapists.
Work on multiple proposed settlement calculations, identifying incorrect assignments which resulted in reductions/eliminations to payment recoveries due to a mismatch created between matching of costs and charges.
Management of substance abuse hospitals and behavioral health clinics.
Michael's expertise covers a wide range of strategic initiatives centered around the complexities of payment for all provider types and cost report preparation to optimize the varied uses of the cost report. A particular emphasis in recent projects has focused on Medicaid expansion and the payment changes related to DSH capacity audits and limits. This includes Acute Care Hospital, Psychiatric Hospitals, Federally Qualified Health Centers, Rural Health Centers and Long Term Care facilities, and Skilled Nursing Facilities.
Michael received his Masters of Science of Accountancy degree from Walsh College. He is an active member of the Eastern Michigan Chapter of the Healthcare Financial Management Association, having served as the Co-Chair of the chapter's Insurance & Reimbursement Committee.
RICHARD S. REID, MPA, FHFMA, CPA

As Director of Provider Payment Analytics, Rick offers our clients expertise in the healthcare financial and reimbursement service areas. His expertise covers a wide range of strategic initiatives centered on the complexities of reimbursement and payment for all provider types; including specialization in ensuring rural health providers are optimizing their opportunities.
Rick has worked in a variety of roles in finance departments, including multiple years as a Chief Financial Officer for Acute Care and Rural hospitals, as well as having worked as a consultant for multiple national healthcare consulting firms and for a healthcare payor. Rick's work was acknowledged when he became the recipient of the 2013 North Bay CFO of the Year Award for his work in Northern California.
Having worked within numerous health systems and hospitals nationwide, Rick has developed a strong understanding of both present and future reimbursement and payment issues and proactively develops strategies to ensure providers are optimizing their opportunities. He offers an in-depth knowledge of accounting, budgeting, reimbursement and revenue cycle functions, including Medicare and Medicaid Cost Reporting, Third-Party Reimbursement, Contractual Modeling, Corporate Compliance, Strategic Planning, Financial Analysis, Budgeting, Decision Support and Payor Reimbursement Systems. His accomplishments include:
Reviewed numerous cost reports and helped clients receive additional Medicare and Medicaid reimbursement. Implemented cost report improvements at a rural hospital resulting in annual rural health clinic reimbursement improvements of approximately $500,000.
Increased both reimbursement and operational efficiencies through implementation of operational strategies.
Implemented 340b pharmacy programs at rural hospitals. One such program resulted in increased reimbursement of over $700,000 and reduced drug expense of over $1 million annually.
Worked with a community hospital in developing processes to improve net reimbursement, taking advantage of State programs designed for District Hospitals. Annual reimbursement impact over $2.5 million.
Successfully merged a new physician practice into the hospital and moved procedures from the office to the hospital resulting in $400,000 of additional reimbursement.
Reduced Accounts Receivable of a hospital by over 24.3 million dollars / 28.8% and increased net revenue by over 2.5 million dollars in first 4 months and maintained the reduction.
Revised the Medicaid application process flow to ensure capture of all potential Medicaid patients at a large urban hospital. Estimated annual increase of 40 million dollars.
Revised an urban hospital's contractual model, bringing over six millions dollars in additional reimbursement and revised prior cost reports resulting in an additional eight million dollars in reimbursement.
Key role in identifying and implementing operational improvements for a rural hospital, resulting in increased reimbursement and reduced costs of over a combined total of $1.6 million in a six-month time period.
Rick received his Bachelors degree in Accounting and his Masters in Public Administration degree from Western Michigan University. He is an active member of the Western Michigan Chapter of the Healthcare Financial Management Association, having served as the Chapter Treasurer and as a member of the Board. In addition, he is a member of the American Institute of Certified Public Accountants, Michigan Association of Certified Public Accountants and the American College of Healthcare Executives.
Serving as the lead of The Rybar Group's Blue Cross Reimbursement service line, Jim offers our clients over twenty-four years of financial healthcare experience. His extensive knowledge of payor reimbursement systems, including Blue Cross Blue Shield of Michigan, is continually in high demand.
Jim is recognized as an expert in the Michigan hospital reimbursement community on the Blue Cross Front Sheets, the underlying claims data, and how they are reimbursed through the settlement process.  He has performed cost report audits for hospitals of various sizes, from Peer Group 5 hospitals to multiple hospital health systems. Jim focuses on the technical aspects of the Blue Cross Model, positioning clients to identify both present and future opportunities. He specializes in claims related Blue Cross audits, working with facilities to ensure correct payments. Using 835 files, Jim has developed Blue Cross Payment Validation, which helps hospitals see their current cash position with Blue Cross, validate their contractual model and provides logs, including for outpatient.
In addition, Jim has worked to ensure that Blue Cross projects such as e-Prescribing, e-Registration, and e-Enrollment complied with applicable laws such as HIPAA Privacy and Security, Medicare, and other regulations.  He has analyzed claims data for data integrity issues and compliance with payor regulations to ensure proper reimbursement and has used data mining to validate and test third-party settlements to ensure compliance to contract.
Jim is a Certified Information Assurance Professional with Trainer endorsement and was among the first people in the country to pass the BS7799 (now ISO 27001) Lead Auditor exam. He has served as a university instructor, teaching both graduate and undergraduate level courses. Jim is a member of the Healthcare Financial Management Association.
Jim holds a Master of Science Degree from the University of Detroit Mercy.
Julie offers the clients of The Rybar Group a range of expertise in the area of Professional Service Documentation, Coding and Reimbursement in both the ambulatory and inpatient settings. As the Lead Physician Services Consultant in our Data Integrity and Compliance Department, Julie brings over ten years of results-driven leadership experience and a high level of technical knowledge to the clients ranging from primary care to a variety of surgical specialties and nearly everything in between.
Julie has worked as a Professional Coding and Documentation Auditor and Educator for a variety of provider types, including private practices, teaching facilities, and hospital based practices, in several states and with a variety of payers. Julie's experience includes coding inpatient, outpatient and surgical procedures. By partnering with physicians and their staff, Julie assists with documentation needs, including providing training on how to apply coding and reimbursement guidelines to documentation, how to simplify documentation to meet both clinical and coding needs, appropriate coding practices and ways to achieve optimal reimbursement and compliance. She is well-versed in teaching physician guidelines, billing for Advanced Practice Providers (APPs), and incident to requirements, as well as performing audits to assess for compliance with all applicable guidelines and regulations and for reimbursement opportunities.
With experience in a range of settings and organizations, Julie applies that knowledge for process improvement, compliant reimbursement enhancement and provider education.  Having worked extensively in the daily functions of professional revenue cycle, Julie has a strong understanding of the needs and challenges related to professional reimbursement and strives to help providers and their staff streamline processes to ensure that the workflow is efficient and that payments are being optimized. She has helped develop policies and procedures related to coding, documentation and auditing, as well as designed and created documentation templates for efficient coding and billing processes.
Julie's past experiences include:
Overseeing the front- and back-end revenue cycle functions for a multi-hospital health system.
Decreased coding backlog for a large integrated care delivery system by 70% utilizing Lean methodologies for production.
Served as the process owner for a multi-departmental improvement opportunity that reduced billing turnaround from 150 days to 40 days.
Identified revenue opportunities for a facility-based urgent care center leading to an additional $1 million in annual charges.
Partner with physician executives to lead documentation improvement efforts for multiple hospitals and clinics.
Performed analyses for provider-based billing for on- and off-campus sites.
Served as the ICD-10 implementation lead for a professional coding department.
Established and monitored KPIs for professional revenue cycle during an Epic implementation to ensure timely filing and collections for a multi-hospital health system..
Served as a Superuser for Epic implementations in the revenue cycle setting for three hospitals.
Julie holds a Masters of Healthcare Administration from Central Michigan University and earned her bachelor's degree in Healthcare Management and Medical Records Administration from Ferris State University.  She is a member of the American Health Information Management Association, the American College of Healthcare Executives, the Medical Group Management Association and the Healthcare Financial Management Association.
Download PDF Bio
GREGORY L. MURRAY, MBA
Greg has over twenty-five (25) years of experience as a healthcare financial management professional, working in several large Michigan hospitals. He offers our clients innovative problem solving capabilities and the ability to link business strategies to successful outcomes.
Greg's competencies include Third-Party Reimbursement, Corporate Compliance, Strategic Planning, Financial Analysis, Budgeting, and Decision Support. Since joining The Rybar Group in 2010, Greg has provided his expertise in the areas of Audit Validation, Balance Sheet Third Party Reviews, Contractual Modeling and Practice Valuations.  In addition, Greg is focusing on the Medicaid area, reviewing Medicare and Medicaid Disproportionate Share Hospital (DSH) issues, Medicaid DSH Audits and Uncompensated Care, Medicaid Reimbursement Appeals, and assisting entities with high concentration of Medicare and Medicaid utilization including,  Federally Qualified Health Centers, Rural Health Centers, Long-Term Acute Hospitals and Skilled Nursing Facilities.
Greg has served as the Director of Financial Planning for a large multi-hospital healthcare system with responsibilities for reimbursement, operating & capital budgeting, and financial analysis. As a Financial Consultant for a joint venture Radiation Oncology Center, his involvement included start-up, obtaining bond financing, and managing financial operations. In addition, he has served as a financial consultant for a successful low income county health plan, developing financial systems and, acting as the Chief Financial Officer.
Over the years, Greg has managed and directed the financial operations for both the Home Health & Hospice and Durable Medical Equipment companies within a large healthcare system with responsibilities for revenue cycle, cost reports, contractual allowances, budgeting, analysis and compliance. He developed, implemented and directed a system-wide corporate compliance program for a large healthcare system, including multiple joint ventures. This included developing and implementing compliance policies, HIPAA privacy regulations and EMTALA, reviewing physician contracts for compliance, administering healthcare system educational program and preparing annual compliance reports for the Board and Corporate Office. Greg was involved in the merger and closing of four hospitals, the opening of a new medical center, and the formation of a new healthcare system.
Greg is currently a member of the Health Financial Management Association (HFMA) and the Health Care Compliance Association. He is a former recipient of the Follmer & Reeves Award from HFMA.
Stephen has over twelve (12) years of experience working in financial analyst positions across multiple markets.  During this time, he has developed an expertise in all facets of accounting, including corporate budgeting, financial reconciliations, and financial reporting. His experience includes multiple years as a Corporate Controller for a national business strategy organization.
Additionally, Stephen's previous experience includes working as an auditor of a large regional accounting and business consulting firm, focusing on audits, financial statements and other assurance services for clients in a variety of industries. He also worked as an Internal Controls Analyst, focusing on obtaining quarterly certification of financial results and internal controls in accordance with the Sarbanes-Oxley Act of 2002, coordinating, testing and remediating deficiencies identified, and assisting in the approval of programs as qualified restructuring expenses.  Stephen has managed several special projects over the years, including the conversion of an accounting system.
Currently, Stephen serves as a consultant on our Rural Health/Critical Access Hospital Division.  Stephen has worked with numerous rural hospitals, and performed analysis and conversions for Rural Health Clinics and hospital departments seeing Provider-Based status. He works with these facilities to ensure that they are optimizing reimbursement under their special designation.
Stephens's accomplishments include cost report preparation, cost report review, filing of appeals, third-party audits, preparation of reports, and special payment requests filed with third-party payors. He has prepared monthly financial statements and audit workpapers, variance analysis, and participated in special projects involving due diligence work, such as mergers and acquisitions. Stephen has also completed mediation on numerous Provider Reimbursement Revie Board (PRRB) cases.
Stephen's experience also included working as a consultant on our Volume Decrease payment (VDP) Adjustment team, working with hospitals nationwide to take advantage of this reimbursement opportunity. He has participated in the completion of VDP request for Sole Community and Medicare Dependent Hospitals and cost report structure reviews to ensure all reimbursement opportunities are optimized.
Stephen holds a Masters of Accounting degree from the University of Michigan and is a current member of the Great Lakes Chapter of Healthcare Financial Management Association.
Deborah has over thirty-four (34) years of financial management, reimbursement and compliance, revenue cycle and operations expertise. She has held executive level positions of Vice President, Chief Financial Officer for a post-acute care division of a national Catholic integrated health system; Director of Reimbursement and Director of Special Projects for an Academic Medical Center, and has worked for Big Four accounting firms.
Deborah offers our clients an expertise grounded in strong technical knowledge and innovative problem solving capabilities.
Deborah's past experience covers a broad range of accomplishments. Highlights of these include:
Member of a senior management team responsible for the implementation of a competitive plan that enhanced patient care, streamlined services, consolidated facilities, relocated two hospitals and resulted in significant reduction of system costs.

Captured and analyzed cost data for a nationally recognized academic medical center, identifying opportunities to manage costs. Integral team member in developing operational benchmarks and targets.

Responsible for developing and managing a corporate reimbursement and revenue enhancement department to provide direction to seven hospital subsidiaries and a nursing home.

Assisted hospitals in preparing and submitting information required for State DSH audits.

Provided reimbursement and revenue cycle consulting to urban and rural hospitals as well as home health agencies and an infusion therapy company.

Provided litigation support to national law firms as part of a multi-million dollar Qui Tam defense for a multi-state home health organization and hospital based skilled nursing unit, resulting in considerable savings to both organizations.

Performed reimbursement analysis and determined the financial impact of all claims audits performed for home health agencies, rural health clinics, multi-specialty group practices, inpatient psychiatric hospitals and physician home visiting companies.

Performed revenue cycle audits for various physician practice offices to identify lost charges, inaccurate claims payments and revenue cycle improvement opportunities.
Deborah currently is an adjunct professor in the Master of Health Services Administration program at the University of Detroit Mercy where she teaches various health care accounting, finance and economics classes.
In addition to her activities, Deborah is an active member of the Eastern Michigan Chapter of Healthcare Financial Management Association (HFMA). She has held the past positions of Chapter President; Treasurer; Secretary and served on several committees.  She is also a member of the Michigan Association of Certified Public Accountants.
Deborah received her Master's degree in Health Care Administration and a Bachelors of Business Administration in Accounting from the University of Toledo. 
JENNIFER ISHMAEL, RHIA

Jennifer offers the clients of The Rybar Group a range of expertise in the areas of professional and facility coding, auditing and education, process improvement, as well as project management. As a member of our Data Integrity and Compliance team, Jennifer has worked with multiple specialties, ranging from primary care to diagnostic radiology, and several additional specialties in between, as well as with various hospital outpatient departments.
Jennifer's accomplishments include:
Performed audits, focusing on the identification of compliance related issues as well as potential reimbursement opportunities. Focused audits in the areas of:

Computer Assisted Coding (CAC) for accuracy and appropriate parameter set-up to ensure coding was captured appropriately based on applicable guidelines.
Outpatient facility services including Diagnostic Services (Labs and X-Rays), procedures, and Emergency Department leveling.
Professional Evaluation and Management (E/M) Services, Infusion Services, and Cardiac Procedures.

Work on audits and reports as the Independent Review Organization (IRO) for providers under Corporate Integrity Agreements (CIA), initiated by the OIG.

Review of production coding work to help ensure quality and consistency for our clients who are utilizing outsourced options to eliminate backlog coding work.

Assessment of policies and procedures for validity, accuracy, efficiency, and compliance with any applicable rules and/or regulations.

Active member of a work group centered on the preparation and successful implementation of ICD-10 coding.

Development of clinical documentation prompting templates based on the level of increased specificity necessary for 

ICD-10-CM.

Creation of a user friendly and comprehensive audit tool for an Inpatient Psychiatric Medical Necessity audit based not only on the service type but also on the individual payer.

Assistance in the development of a Health Information Management (HIM) staffing assessment tool, designed to accommodate facilities of any size or type.
In addition, Jennifer has worked with a variety of EMR systems, including EPIC, CPSI, and Meditech.
Jennifer received her Associates in Health Information Technology from Baker College, and holds her RHIT. She is currently working on her Bachelors of Health Information Management through the University of Cincinnati, with plans to sit for the RHIA in the near future. She is an active member of the American Health Information Management Association (AHIMA) as well as with the Michigan chapter (MHIMA).
Tammy currently serves as a Reimbursement Analyst on our Provider Reimbursement and Analytics team, working with hospitals of various designations to assist them in optimizing their reimbursement and payment opportunities. Her focus includes work with contractual reviews, Blue Cross Blue Shield Revenue Strategies, and Governmental and third-party appeals and reopens.
Over the past four years, Tammy has been assisting the clients of The Rybar Group with various Medicare related appeal opportunities. She has developed an expertise in providing reimbursement, financial and data analysis related services.
Tammy served as a Support Specialist for our Volume Decrease Payment (VDP) Team, assisting hospitals nationwide to take advantage of this reimbursement opportunity. This included work on VDP requests for Sole Community and Medicare Dependent Hospitals. In addition, she worked on client third-party appeals and cost report structure reviews to ensure all reimbursement opportunities were optimized. Along with the VDP consultant team, Tammy focused on identifying improved reimbursement opportunities for our clients.
As part of her activities, Tammy worked on not only compiling the necessary data and documentation for the appeals, but also performed analytics on the information based on the regulatory requirements. She served as a point person, following up on the appeals with the Medicare Administrative Contractors, and communicating needs to the clients. She collected and analyzed various benchmark data from the hospitals on a monthly basis, analyzing the information for additional appeal opportunities. Through the appeal process, Tammy worked on various components and worksheets of the cost reports. In addition, Tammy developed and implemented numerous processes to streamline the appeal process and tools that could be used by the clients for reporting purposes.
Tammy holds a Bachelor of Science in Accounting Fraud from Davenport University.
Bio coming soon
As the Service Line Leader in our Critical Access Hospital/Rural Health Division, Caren offers our clients over twenty-three years of CAH and other Rural Hospital financial, accounting revenue cycle and reimbursement experience. She has worked in a variety of roles in the finance departments of Critical Access Hospitals (CAHs), including multiple years as a Chief Financial Officer. Caren's prior provider experience and hands-on knowledge of the issues impacting rural hospitals allows her to identify both present and future reimbursement and payment opportunities.
Caren's broad experience in multiple facilities has included ensuring that they optimize their payments under their CAH and rural designations. Areas of focus have included financial, reimbursement, cash flow analysis, pro-forma scenarios, accounting, general ledger, financial statements, contractual allowance, contract management and negotiations, operational efficiency, and revenue cycle analysis. Caren brings these areas of focus to effectively assist our clients. Her accomplishments include:
Successful application submission and conversion of a hospital to CAH status, as well as several clinics to Rural Health Clinic status.
Negotiation and coordination of payer contracts, including those for a new retail pharmacy.
As CFO for a CAH, consistently established a culture related to overall financial performance and worked as a leader to sustain a fully operational community hospital
Lead cross functional teams focused on various initiatives including the reduction of lost revenue, risk management, internal policies, risk of claims and other and revenue cycle related areas.
Key role in development of community support and fundraising activities in an effort to ensure that the hospital remained open and solvent. Activities exceeded the identified goal.
Preparation of Medicare and Medicaid cost report related work papers, budgets, audit work papers and 990 tax returns.
Oversight of the reporting of the Meaningful Use attestation stages which resulted in additional revenue for the hospital.
Lead role in the implementation of a new financial system while enhancing processes to increase charge capture, reduce claim errors and improve accuracy. Experience with a number of financial and EHR systems, including Dairyland/Healthland, Rollins, Tech Time/MedWorxs, HMS and Epic.
Multiple employee and board presentations, as well as annual open community meetings.
Caren earned a Bachelor of Business Administration degree from Saginaw Valley State University, majoring in Finance. She is a member of the Great Lakes Chapter of Healthcare Financial Management Association and has achieved the status of Certified Healthcare Financial Professional. In addition, she completed the World Class Customer Service with Innovation course through Dale Carnegie.