Training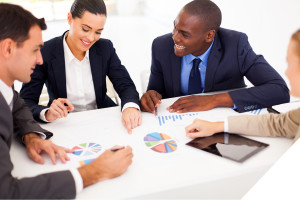 Revenue Cycle 101 Training and Education
Do you and your team members fully understand what they need to know regarding the Revenue Cycle?
RGI's Revenue Cycle 101 Training and Education program is tailored to meet the unique needs of you and your team.
This education is organized to help you overcome the hurdles providers face, ensure that staff understand the nuances of the entire revenue cycle, or a slice of it, depending on your needs.  The life cycle starts when a person makes an appointment or walks into a hospital or office for service.  It ends when the monies owed for the services are collected in a timely fashion.  High performing providers offer not only great clinical care and quality of care, but they also measure data, cash, finances, and patient satisfaction.
These sessions can be offered for a couple hours or for a week, and it covers coding conventions, the make-up of APCs/OPPS, DRGs/IPPS, Case Mix Index, HCPCS/CPT, Diagnosis coding, CCI and medical necessity edits, the Medicare Physician Fee Schedule, financial clearance and insurance verification, just to name a few.
Call The Rybar Group for more information; we love to help!